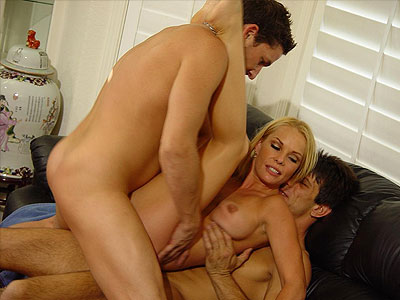 Jodie Moore is one of our favorite pornbabes for she always has something new to offer. When we last saw her, she was having fun with two cute men and when we caught up with her again, she's enjoying two huge cocks. We didn't want to disturb her so we just sat in a corner while she bounced happily up and down their cocks before finally being the center of some DP loving.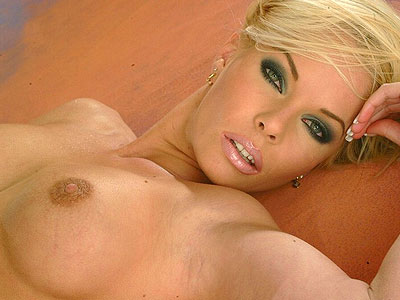 You've probably checked out Jodie Moore already and would say that her gorgeous body and angel blonde hair are her best features. But when you look closer, you'd realize that Jodie Moore has beautiful green eyes that are both innocent and lustful. Those pools of green are great to watch especially when she's cumming so hard on your cock.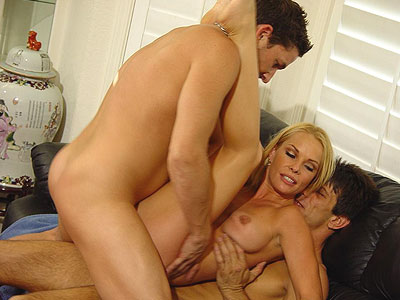 Pornstar babes don't have the same appetite as average women – they want bigger cocks, longer sex and even more men. So when Jodie Moore wants her pussy satisfied, she hooks up with two of her hunky friends. This blonde babe goes straight to the point – a hard cock in both her holes and this men definitely don't have complaints about it.