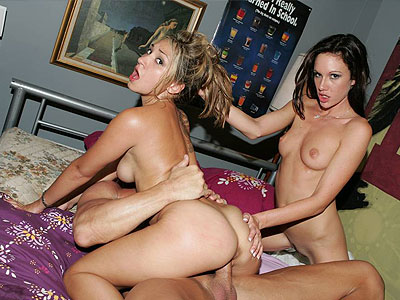 Taylor Rain is back and this time, she brought a slutty blonde friend. We don't mind if she brings a friend over just as long as we get to try out her friend's honeypot. It seems like her friend is just as much of a slut as Janet is and even loves to do it with girls. So these two sexy babes start attacking our man Rod's cock like hungry bitches before they help each other ride Rod's hard monster.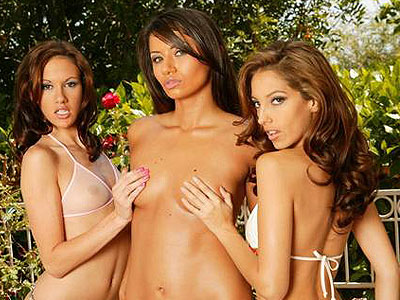 Taylor Rain invited us over to her house and we sure didn't tell her no. When we heard that she's having a slumber party with her friends, we just had to got and see for ourselves. When we got there however, we saw two gorgeous chicks in their undies and we were thankful we came. These pornbabes soon gave us a preview of what to expect by squeezing each other's butts and grinding against each other.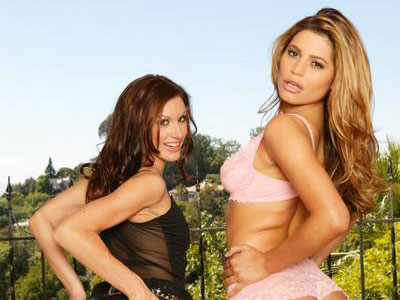 Taylor Rain and Paola Rey probably have the best ass we've ever seen. They look so juicy and firm, we could just drool over those plump ass cheeks all day. They made things even more difficult for us – Taylor wearing her black lingerie and black boots while Paola is in her pink lace undies. They don't have problems showing off, bending over to show off those bottoms. Things soon get really hot as these hot babes start to make out.