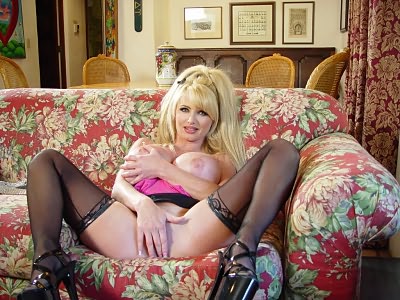 Last Sunday Taylor was so bored, so she decided to visit her granny's home with a beautiful garden. But upon arrival, Taylor noticed her granny wasn't around, so she was bored even more. What else a girl like Taylor can do when she is so bored? With a big juicy tits, natural blonde babe, when is bored, a girl like Taylor would stretch her legs and push the fingers in, already wet and ripe cunt, waiting for you to jerk-off.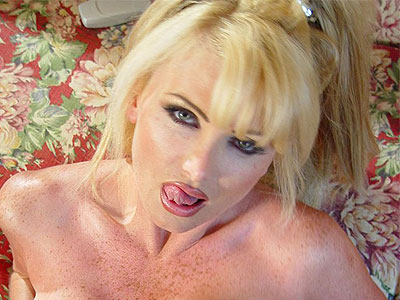 Taylor Wayne is just too hot for us we visited her again just to sample another of her great shows. Good thing Taylor was willing to accommodate us and soon, this hot pornstar  is dressed in her usual hot pink top and black stockings. It didn't take her long to cup those beautiful boobs as she's offering it to us and when this slut finally had too much, she eagerly bent over to reach her ass and her pussy with her fingers.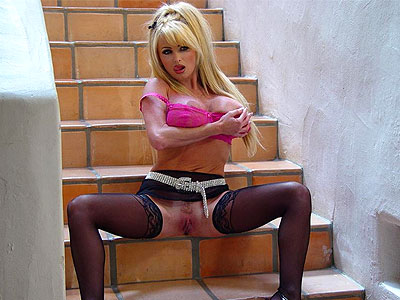 Taylor really knows how to stop a man in his tracks. She sluttily spreads wide by the stairs in her sheer black stockings and hot pink top. Of course, she knows that that alone won't stop any man, so she shows off her crotchless cunt and cups her huge tits to make them seem bigger and more inviting.