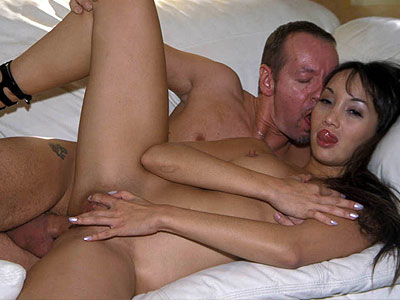 Katsumi here looks like one innocent babe with her chinky eyes and that sweet smile. What people don't know about this chick though is that she's one hot slut who always wants to do things in the extreme. That is why Katsumi here is not satisfied with just having her pussy plugged, she offered having her ass pounded hard and even had hola18 face sprayed with jizz.
Katsumi's back and this time, this slutty Asian has prepared something that will really make our imaginations fly. She's wearing a see-through purple top and tight leather skirt. Her skirt is so short – it already shows off her plump Asian ass and what's more, she's not even wearing anything underneath it. She then gets inside a steel cage and starts posing making us wish we were there to poke and explore more of her gorgeous Asian body.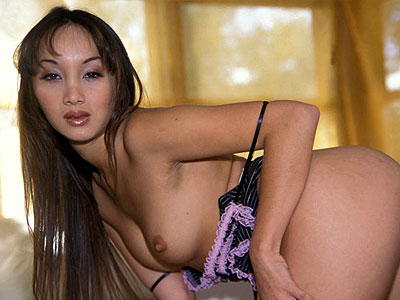 What's so great about Asian babes is that they appear to be submissive and shy at first then turn into a total slut the next. Just take Katsumi here for example. She has that very innocent face until you realize that she's spreading wide in front of you in just her corset and panties. Then when you see her bend over and show off those two Asian holes, you know that this pornbabe is up for anything – even a cock up her Asian shitter. Soon, this babe has her innocent face all covered in cum!